The D.S.T (Dulse, Sea Beet, & Tomato) Sandwich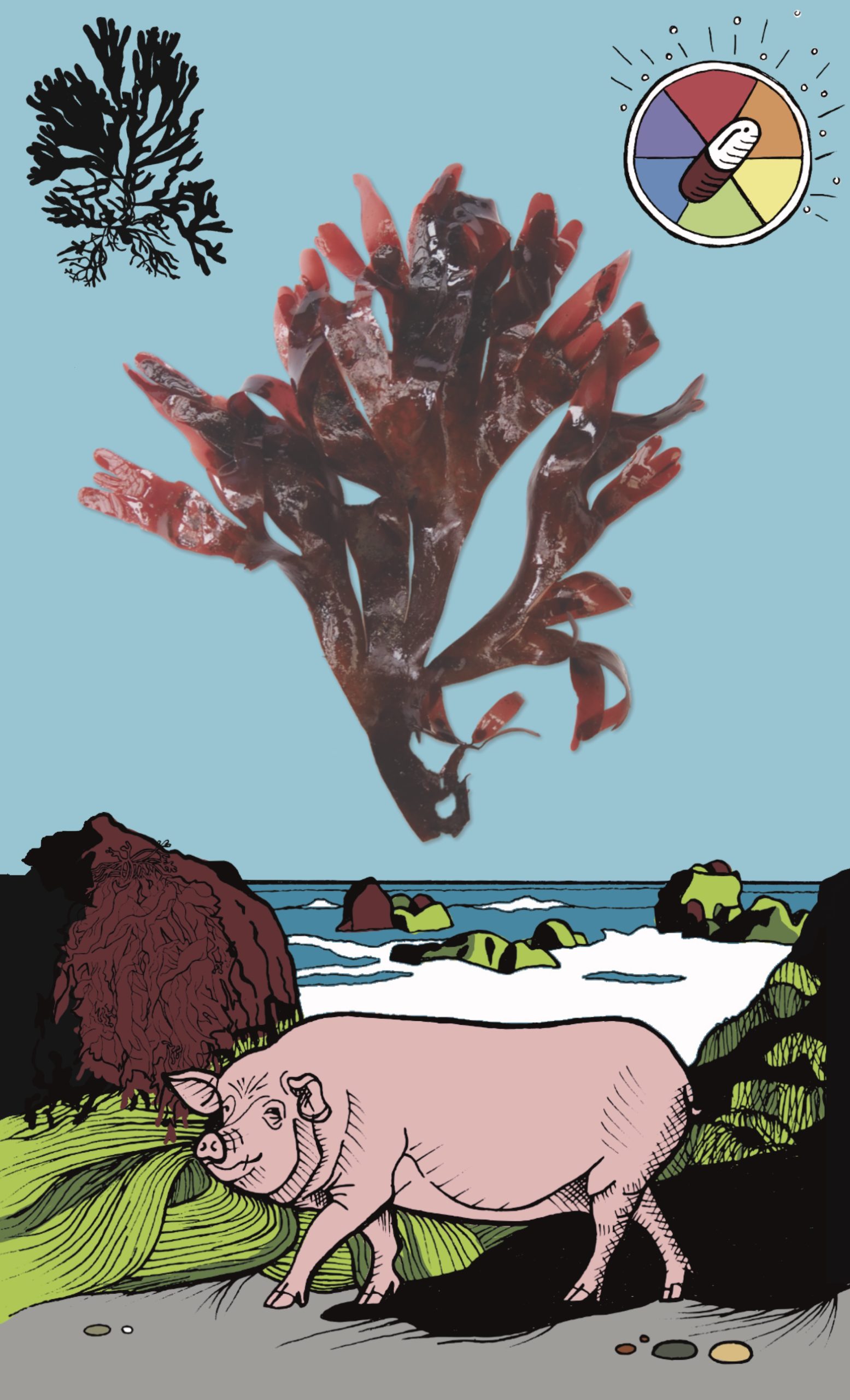 Overview
Preparation Time:

5 mins

Cooking Time:

5 mins

Serves


1
Ingredients
A nice handful of dry dulse seaweed
1⁄8 teaspoon smoked paprika
2 thick slices bread or a bread roll
1 – 2 tablespoons mayonnaise, or homemade chutney (I like onion or blackberry chutney on mine!)
1 thickly sliced tomato
4 or 5 seabeet leaves
Pepper dulse seaweed to taste (optional)
Method
Chop up into thin pieces and add your dried dulse seaweed to a small saucepan (to which you've added a glug of vegetable oil). Make sure the oil is at a high temperature, so that the seaweed makes a crispy frying noise like bacon when it hits the pan.
Turn down to a medium-high heat, until the seaweed is crisp, about minutes. Sprinkle generously with smoked paprika and then remove from the pan.
Using the same pan, now throw in your seabeet leaves, allowing them to gently wilt but not lose colour.
Remove from the pan.
Spread both slices of bread with chutney or mayonnaise and layer on tomato; season
with pepper dulse.
Top tomato with seaweed, seabeet, and sandwich with second slice of
bread.
Slice, if desired, and enjoy immediately (seaweed softens when in contact with the tomato – so if you prefer a crispier crunch – go without the tomato layer).