Tutors
 The Family Foraging Kitchen C.I.C are fortunate to work closely with a number of skilled members from our local community and here's how you can get in touch with them.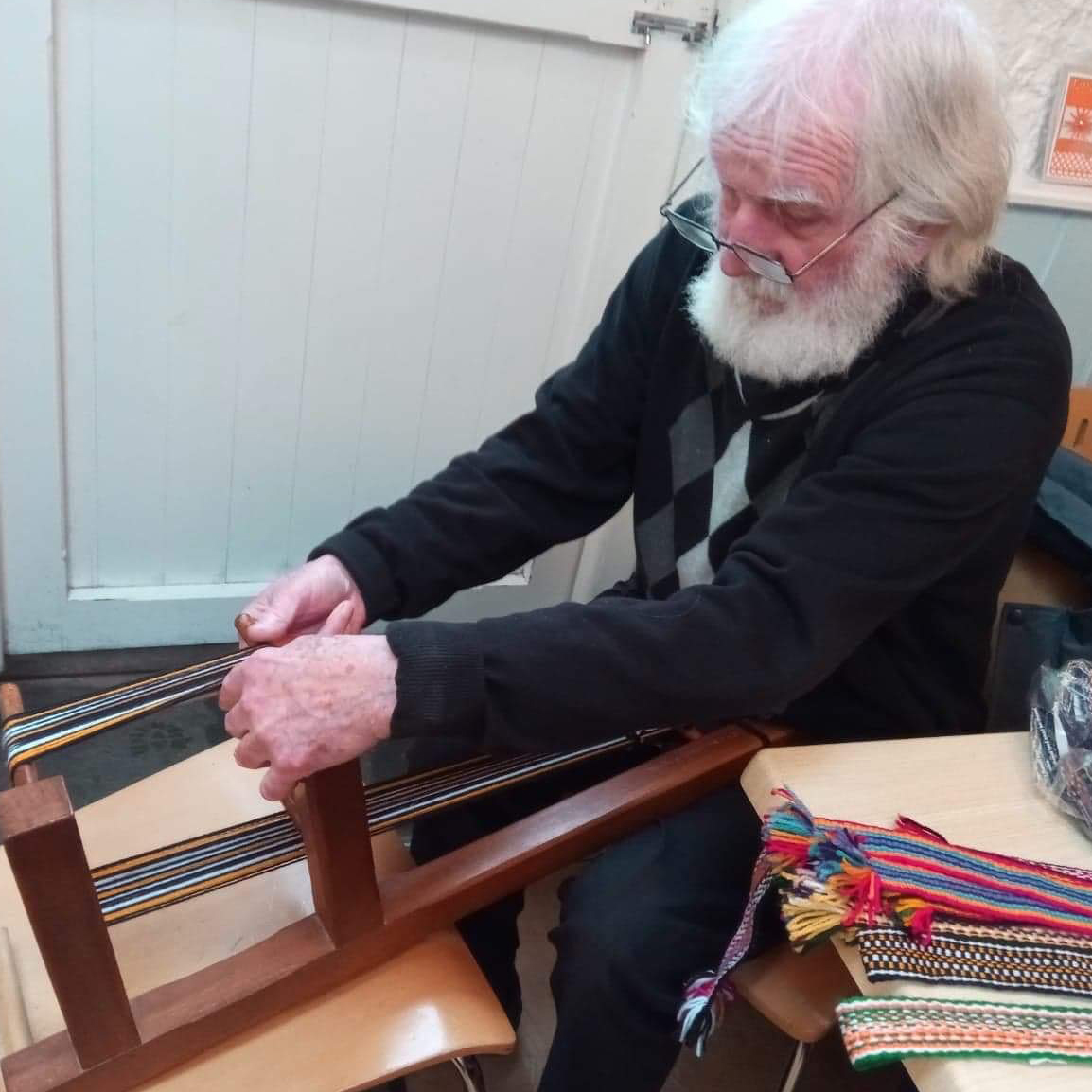 Mike Hartland
Inkle Loom Weaver
 _
A fascinating man of many talents, from speaking Cornish to playing the mandolin, Mike is adept in the art of inkle loom weaving. This heritage skill uses a specialist loom, suitably sized for one's lap, to weaving intricate braided tapes. The products created have amazing potential for patterns and colour, as well as being extremely durable, which is why they're often used as guitar straps and dog leads!
Mike is eager to share his craft with individuals and seeks to teach others in one-to-one sessions. If you would be interested in learning how to operate and master the inkle loom, please contact us via email for Mike's details.