Dock Leaf Soup with rice, egg, and lemon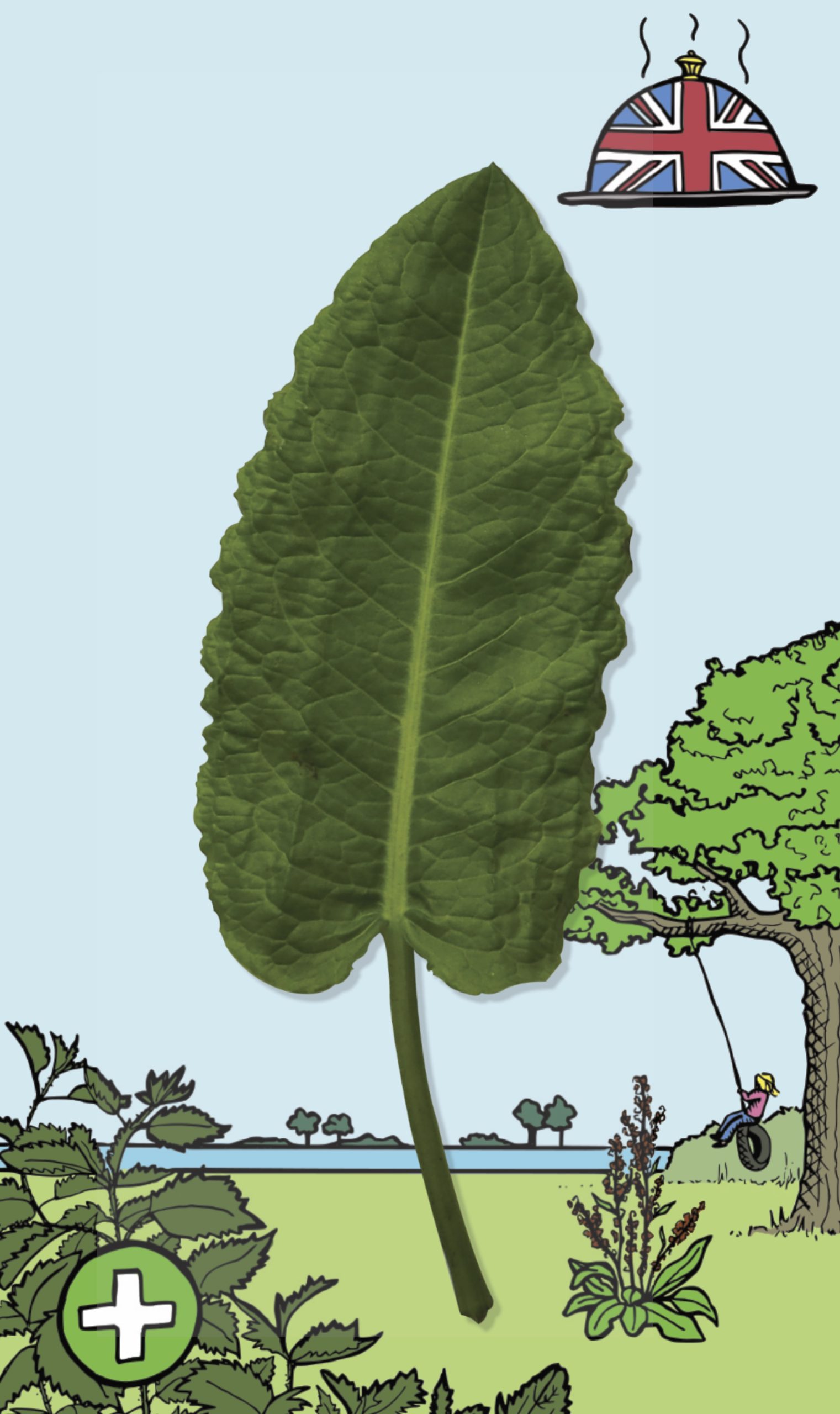 Overview
Preparation Time:

15 mins

Cooking Time:

20 mins

Serves


4
Ingredients
Big handful of dock leaves, washed & cleaned
1/4 cup of white rice
Pinch of salt
1 small onion (or use a handful of the three- cornered garlic)
1 tablespoon chopped garlic
1 stock cube (your choice, I like vegetable or French onion)
Chopped fresh oregano/marjoram or basil (optional)
Pinch of ground cumin
1 Egg
2 tablespoons olive oil plus more for drizzling
Fresh lemon juice to taste
Small handful of gorse flowers
Method
Blanch the dock leaves in boiling water until just wilted — a few seconds. Then cool in cold water, and squeeze out as much moisture as possible.
Cook the rice (follow packet instructions) with a pinch of salt, until just tender.
Coarsely chop the dock leaves so there are no long pieces — they need to fit on a spoon.
Sweat the onion and garlic in the oil for minutes on a medium heat, or until just barely browning around the edges. Add the stock cube,
dock leaves and fresh herbs, pinch of cumin, and four cups of water.
Bring to a simmer — adjust the seasoning for salt and pepper — then add the rice, and simmer on low for minutes or so to let the flavours combine.
Finally, stir in the beaten egg, allow to heat through, and serve garnished with olive oil, black pepper, and plenty of fresh lemon juice.
Scatter your fresh gorse blossoms on the top for colour. The soup should taste delightfully lemony.