FFK Journal
Keep up-to-date with Family Foraging Kitchen right here, where we will be sharing all sorts of posts, including the latest news about our initiatives, great wild food recipes, information about southeast Cornwall, and advice on how to develop your own foraging skills!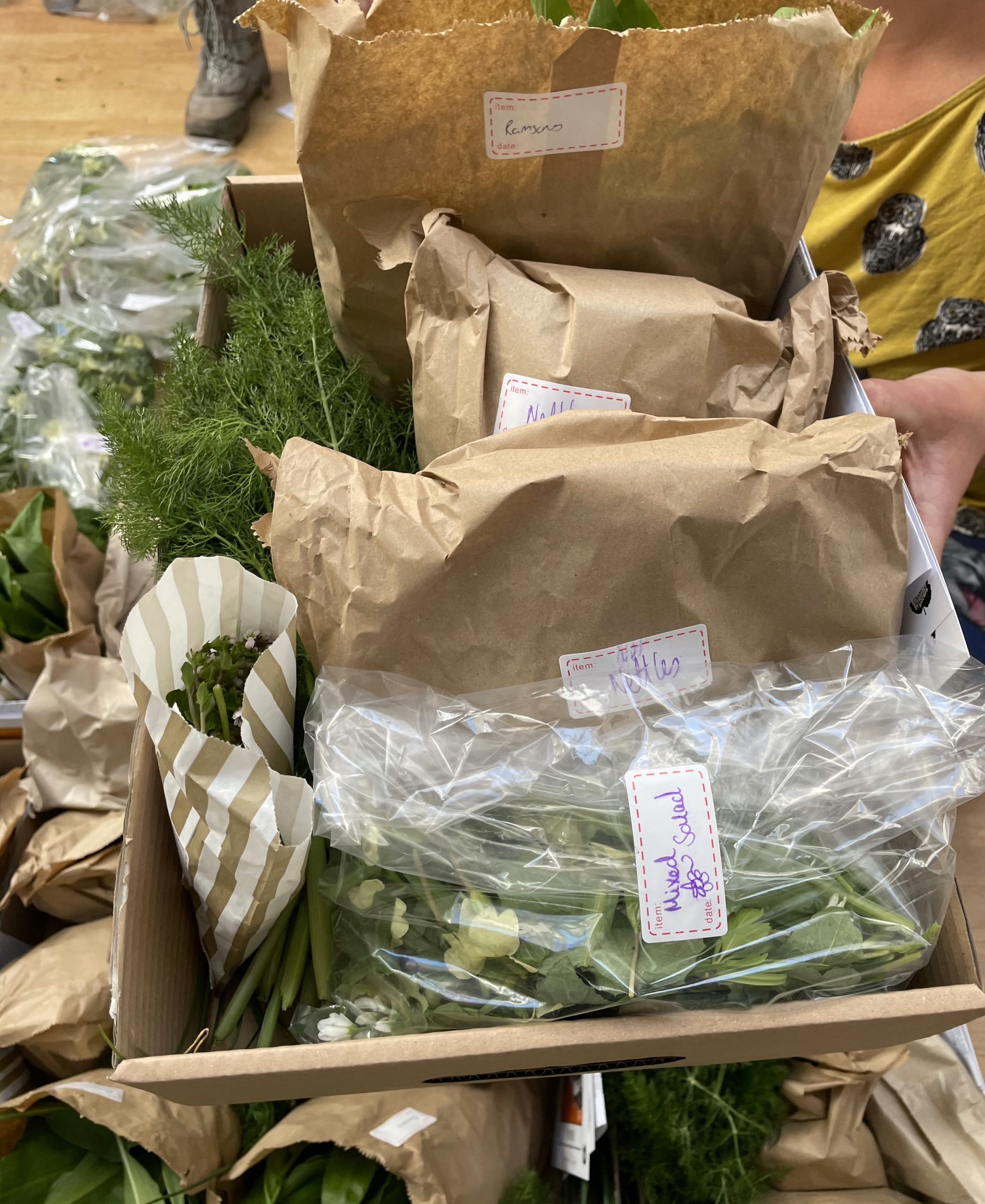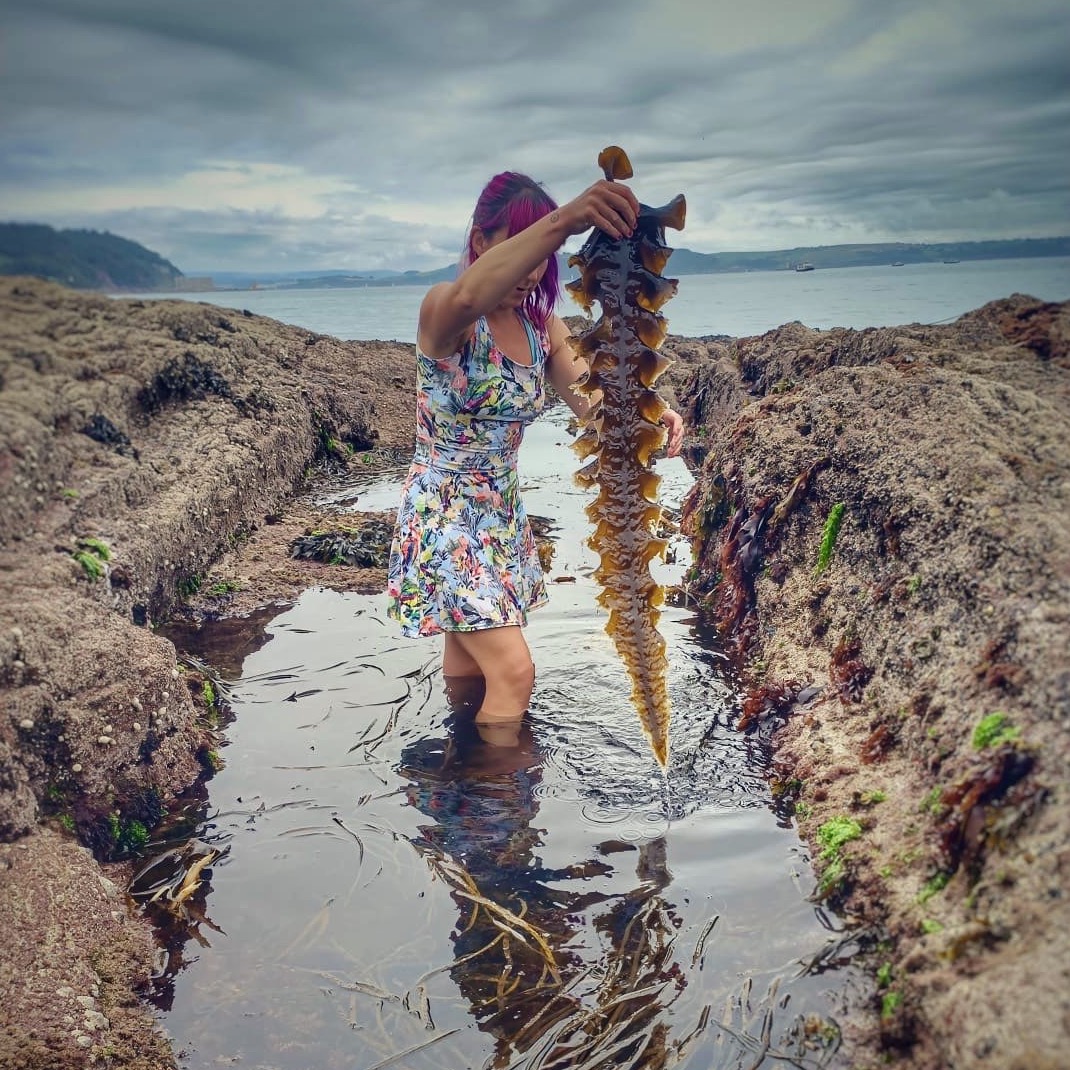 This October will see the return of our Wild Food Box. We are exceedingly excited to once again be bringing these boxes back to our community and, with thanks to the National Lottery Community Fund, the project will continue until March 2022.
Each month, our team will set out to collect wild and local ingredients, those that appear across our community, building twenty family-sized boxes that are then offered and delivered to low and no-income households within the area. Every box will be entirely free. The ingredients included are abundant, flavourful, and, importantly, nutritious wild foods that we hope will become a welcome part of the recipients' diets.
To encourage this, we will also be including recipe cards that detail information about the ingredient, as well as an accessible recipe that guides residents on how to create a delicious meal with their new wild food. Each card has been designed by local artist, Esther Alexandra, who takes inspiration from tarot card design to emphasise the lore and cultural associations of each plant and fruit. The illustrations are entirely wonderful and, from those previously shared, we've received a number of requests for these to be made available as a set. We would also love to see this, so be sure to keep your eye out in the near future….!
Our Wild Food Box project falls under the umbrella of our Free Food Forever initiative and seeks to support those experiencing food poverty, helping them to improve their foraging ability and confidence. We hope that by offering a collection of wild food ingredients, as well as the information needed to identify and cook them, that residents around the community can improve their diet and deter any stress regarding nutrition and hunger by sourcing ingredients from the abundance of our local environment.
Now, at a time when the UK is experiencing various food shortages, with empty supermarket shelves becoming evermore commonplace, we feel that such a project is increasingly important. We know that a greater number of households feel concerned about the quality and quantities of their weekly food shop and, being very familiar with such hardships, we know that wild food education can help. When our natural landscapes are accessible and full of amazing foods, not a single household should have to go hungry.
Boxes are delivered to our local area and available to those who reside in Millbrook, Kingsand, Cawsand, Sheviock, St. John, Torpoint, and Antony. We deliver boxes by e-cargo bike, which was partly funded by the Plymouth council, whose initiative has helped us to achieve a more eco-friendly delivery system that fits with our environmental stance.
In addition to our Wild Food Boxes, the Free Food Forever initiative also enables low and no-income households to join our Cornwall foraging walks for free. These courses are those that appear in our regular foraging schedule and, once on the course, attendees are indiscernible from our paid ticket holders, dismantling any stigma that a resident might feel. 
So, if you'd like to join our walks, as well as apply for a free Wild Food Box, please visit our Free Food Forever page to sign-up! Additionally, if you'd like more information about our project, or are a media outlet looking to speak to our team directly, please email kitchen@familyforagingkitchen.co.uk.