Wild School
Our award-winning sessions for home-educated children are back!
Wild School offers monthly foraging and cooking sessions with expert forager, Vix Hill-Ryder, Forest School teacher & early years learning qualified, Helen Parker, and experienced children's workshop leader, Petra Polak.
Each of these wild women have a firm connection to the wild and to nature and years of teaching experience.
Foraging has the potential to bond families & strengthen communities.
Our classes are primarily held at our outdoor education center (though occasionally we will arrange classes elsewhere, such as the beach for seaweed harvesting!) This is land that The Family Foraging Kitchen team have been working on over the last number of years.
We have a classroom, outdoor activity covered area, compost toilet with disabled access, an apiary, a reservoir, wild flower meadows, an orchard, a woodland and a new outdoor cookery area. This also gives us a range of botanical diversity, space – and the ability to still go ahead even in inclement weather.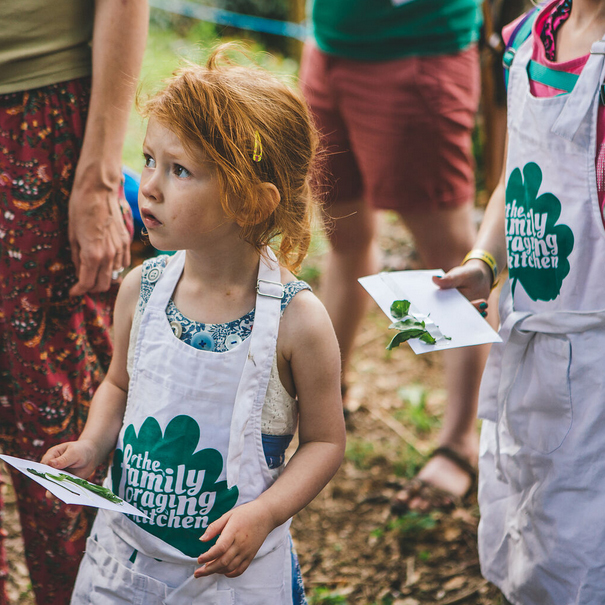 Located on the beautiful Rame Peninsula.
The education centre is located on Horsepool Lane, which is just by Sheviock, SE Cornwall and is part of the Antony Estate. It is only a short ten minute drive outside of Millbrook on the Rame Peninsula. For those who do not have transport locally, we are at the moment awaiting news from funders and, if successful, we should still be able to get those of you with no wheels, out there and back. I am dearly hoping that we can also pool together for car shares etc and help each other out with transport needs.
You can see on the map the reservoir. On that road is a gate – which looks directly onto it. This is the correct location! Parking is to be had outside on the verge, with two wheels on the grass and two on the road.
Our Wild School sessions for 2021
We offer two identical sessions once a month, one on a Wednesday and one on a Friday to accommodate numbers, with each course taking place between 10.30 -12.30.
Please fill out the form below choosing your required dates and number of children who will be attending and we will get back to you with 48hrs to confirm your registration.
Please note that the sessions are for a maximum of 15 children per session date, starting from age 5 years. Children may attend with one accompanying parent or guardian.
The course costs £6 per child, and we ask payments are made in advance via PayPal. We highly recommend you register your place in advance as we've limited spaces available.